Starting for the 2023 Season, all Registration for FGLC Camps, Clinics, Leagues, and Tournaments will be conducted through Golf Genius.
To register for any FGLC Camps, Clinics, Leagues, and Tournaments, you must create an account in Golf Genius. There is no charge for creating an account, please click the link below to start creating your account!
Please see directions at the link and if you have a Golf Genius Login with another association or club, you may be asked to provide the password when filling out personal information.
After setting up an account, you will receive a confirmation e-mail. Please make sure noreply@golfgenius.com is on your list of approved e-mail senders as that address will send you all relevant event information.
FGLC Simulator League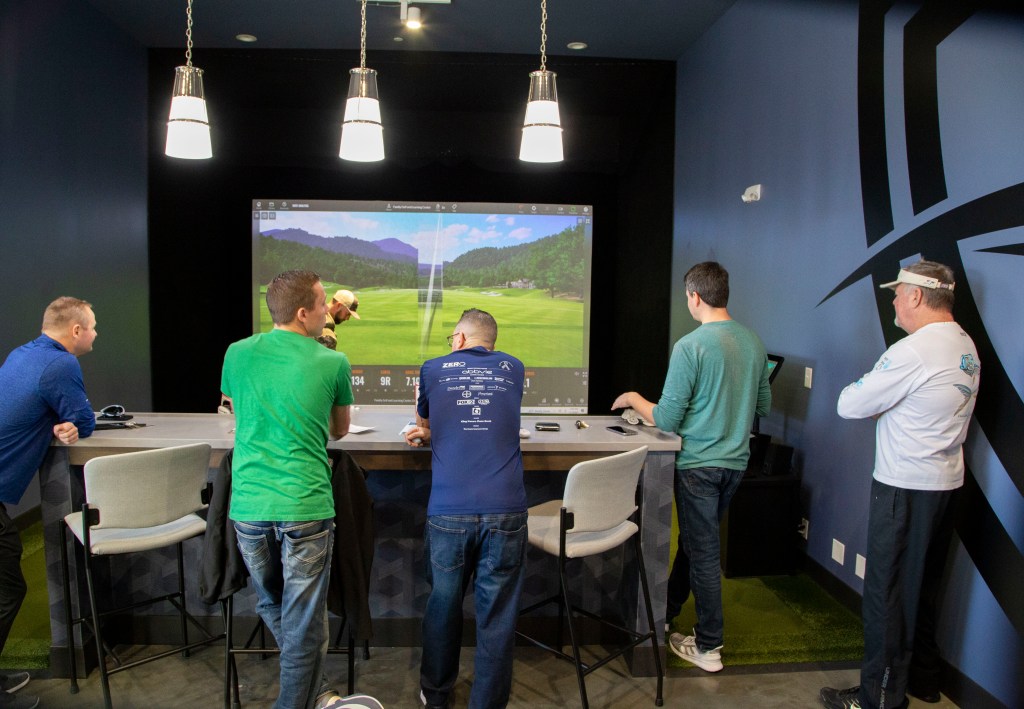 Welcome to the 1st Simulator League Session of this Fall/Winter Season here at FGLC! Teams of four will play 9-holes once a week for 6 weeks on our Trackman Simulators. Each week will bring a new course and format that each team will be playing for that round. Prizes will be given out to each week's winners, as well as skins and prizes based on league rankings at the end of the session.
All days and times are part of the same league.
Session Two: January 8th – February 17th
Session Three: February 19th – March 30th
Monday
Tee Times at 3pm, 5pm, and 7pm
Tuesday
Tee Times at 3pm, 5pm, and 7pm
Thursday
Tee Times at 3pm, 5pm, and 7pm
Saturday
Tee Times at 9am
$800/team
Any Questions or help with registration can be directed to liam@familygolfonline.com
2024 Junior Simulator League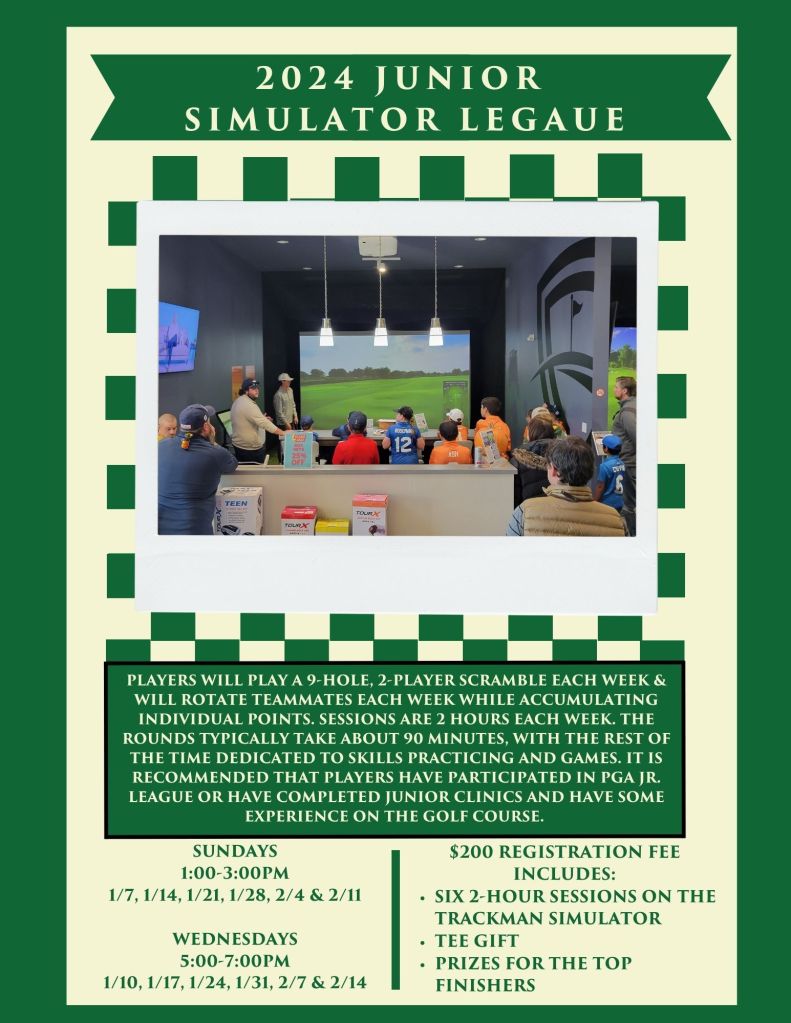 In the Junior Simulator League, players play in 2-player scrambles on Trackman Simulators each week on courses that fit their age and skill level. This is a great place to keep swinging through the cold winter months! The bulk of this league will be playing rounds on virtual golf courses. It is recommended that players have participated in PGA Jr. League or have completed junior clinics and have some experience on the golf course. There will be some time dedicated to skills training after each group has finished their weekly round, but there is minimal instruction included in the league.
Players will play a 9 Hole 2-player scramble each week, but will rotate teammates each week while accumulating individual points. Sessions are 2 Hours each week, from 5pm-7pm. The rounds typically take about 90 minutes, with the rest of the time dedicated to skills practicing and games.
Sundays: 1:00-3:00pm
1/7, 1/14, 1/21, 1/28, 2/4 & 2/11
Wednesdays: 5 PM- 7 PM
1/10, 1/17, 1/24, 1/31, 2/7 & 2/14
$200 Registration Fee Includes:
– Six 2-hour sessions on the Trackman Simulator
– Tee Gift
– Prizes for the top finishers