Starting for the 2023 Season, all Registration for FGLC Camps, Clinics, Leagues, and Tournaments will be conducted through Golf Genius.
To register for any FGLC Camps, Clinics, Leagues, and Tournaments, you must create an account in Golf Genius. There is no charge for creating an account, please click the link below to start creating your account!
Please see directions at the link and if you have a Golf Genius Login with another association or club, you may be asked to provide the password when filling out personal information.
After setting up an account, you will receive a confirmation e-mail. Please make sure noreply@golfgenius.com is on your list of approved e-mail senders as that address will send you all relevant event information.
Group Clinics
Lessons can make all the difference between a struggling player and one who enjoys the game. Are you new to golf and just learning the game? Are the short putts and shots around the green costing you strokes? Our group lessons are a great way to improve your game. We offer adult and corporate clinics.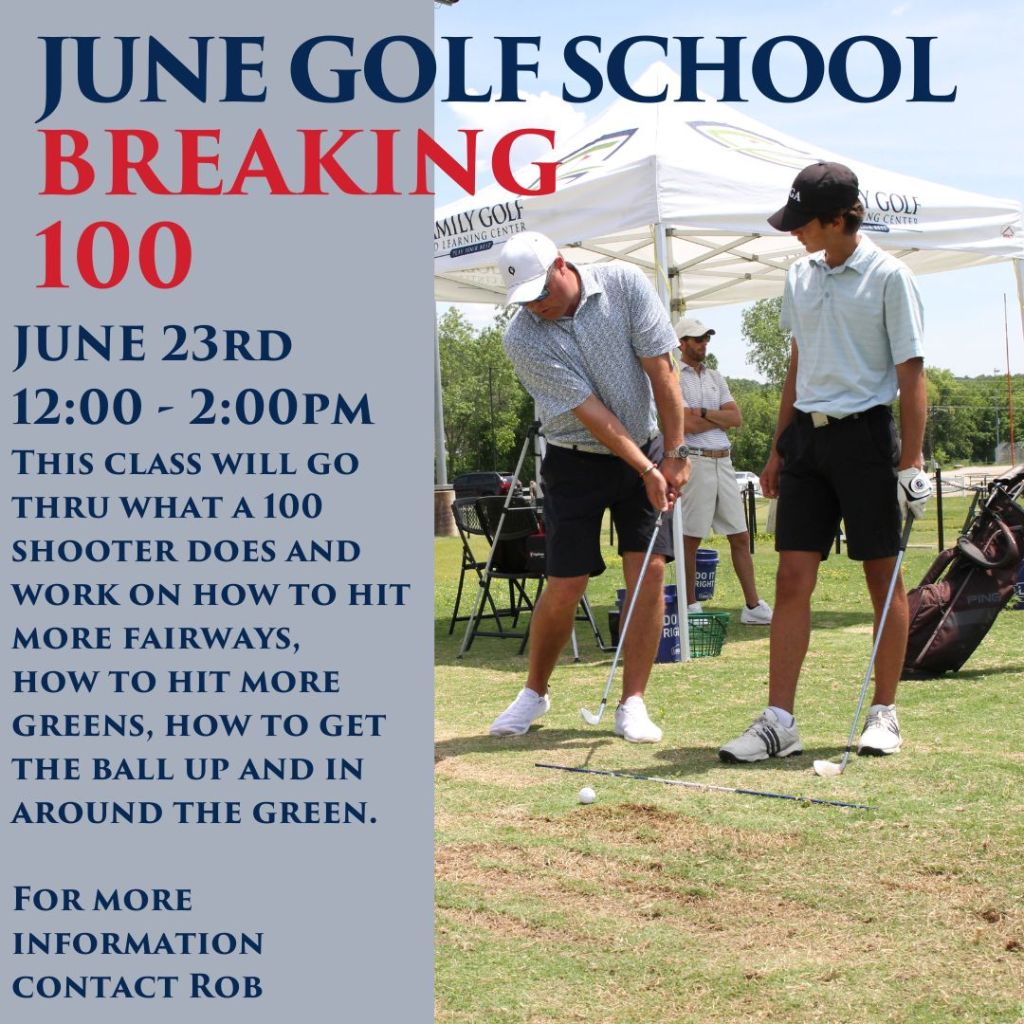 June Golf School
In our June Golf School we will walk through what a 100 shooter does and how to improve on that game. Golfers will learn how to hit more fairways, how to hit more greens and how to get the ball up and in around the green. All of these skills will help you lower your score and break 100!
June 23rd
12:00 – 2:00pm
$129 / golfer
Beginning Golf Class
Beginning Golf Class for Adults! In this class we will be learning the fundamentals of the game of golf. Grip, Aim, Set-up, Alignment, Putting, Chipping and Full Swing.
July 11th, 18th, 25th, August 1st, 8th & 15th
6:00-7:00pm
$199 / golfer
$10 Friday – 10 Minutes Golf Lessons
Sign up at the Lesson tee for your 10-minute golf lesson with one of our teachers. For more information contact Rob@Familygolfonline.com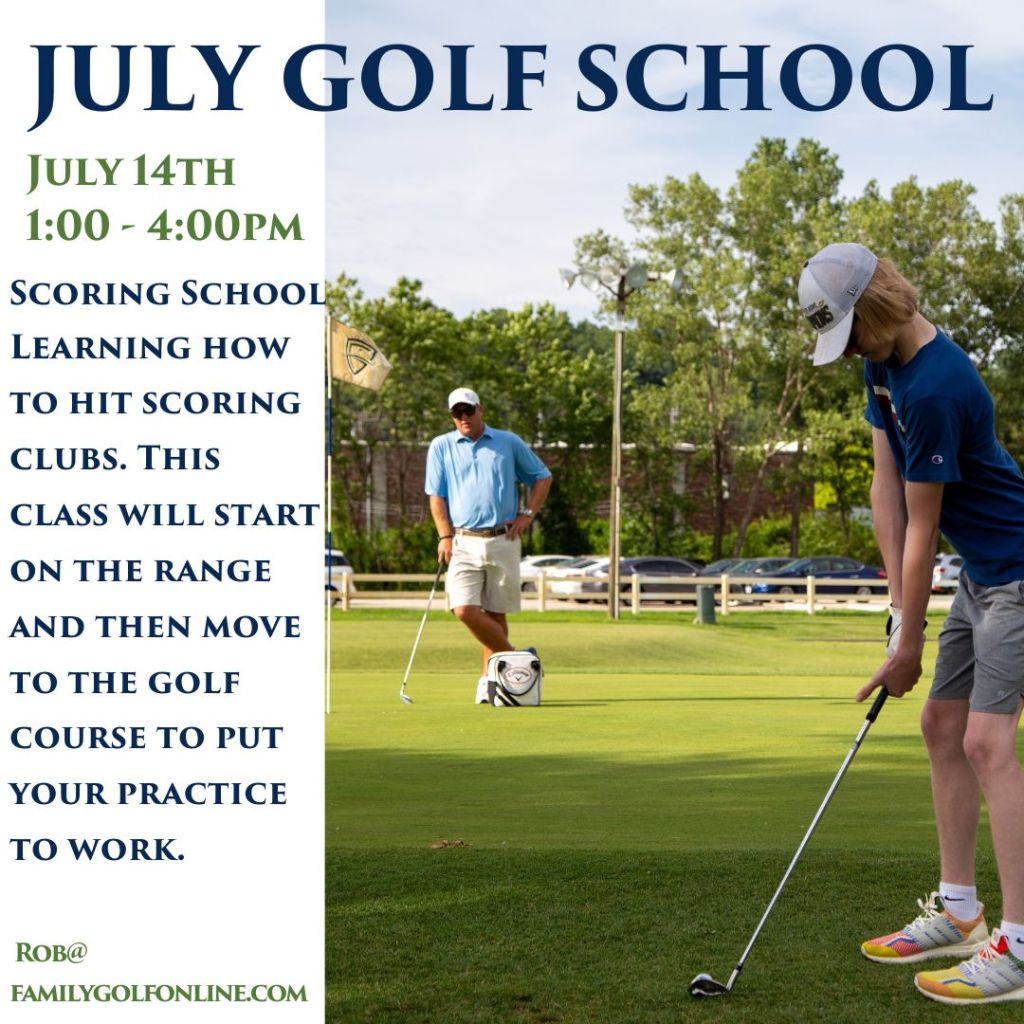 The July Golf School is focusing on Scoring! Join coach Rob Sedorcek will help you learn to hit those scoring clubs. The class will start on the driving range and move out to the golf course to put your skills to the test.
July 14th
12:00 – 2:00pm
$129 / golfer
Intermediate Golf Class
The Adult Intermediate golf class is for the golfers that need to work on refining their golf fundamentals. Learning putting, chipping, pitching and full swing techniques.
July 13th, 20th, 27th, August 3rd, 10th & 17th
6:00 – 7:00pm
$199 / golfer
---
Corporate Clinics with Sabrina, LPGA
"Building Business Relationships One Swing at a Time"
Sabrina's corporate clinics provide a fun, non-intimidating platform that help to build rapport between employees and/or their clients. Business is golf and each person will learn professionalism on and around the course that will have ever-lasting benefits. Corporate Crew golf clinics will provide a wonderful learning experience and a much better understanding of the game. Click the link below for more information.