Starting for the 2023 Season, all Registration for FGLC Camps, Clinics, Leagues, and Tournaments will be conducted through Golf Genius.
To register for any FGLC Camps, Clinics, Leagues, and Tournaments, you must create an account in Golf Genius. There is no charge for creating an account, please click the link below to start creating your account!
Please see directions at the link and if you have a Golf Genius Login with another association or club, you may be asked to provide the password when filling out personal information.
After setting up an account, you will receive a confirmation e-mail. Please make sure noreply@golfgenius.com is on your list of approved e-mail senders as that address will send you all relevant event information.
2023 Junior Golf Clinics
LEVEL 1 – FUNdamentals
4 – 7 Years Old
$129 / 4 Weeks
Level 1 – Fundamentals is an introduction to golf. Golfers will work on fundamental movements and building overall motor skills.
Equipment: Putter, Iron & Driver
| | | |
| --- | --- | --- |
| October 4, 11, 18 & 25 | Wednesdays | 4:30-5:15pm |
| October 7, 14, 21 & 28 | Saturday | 3:30-4:15pm |
Level 2 – Learn to Play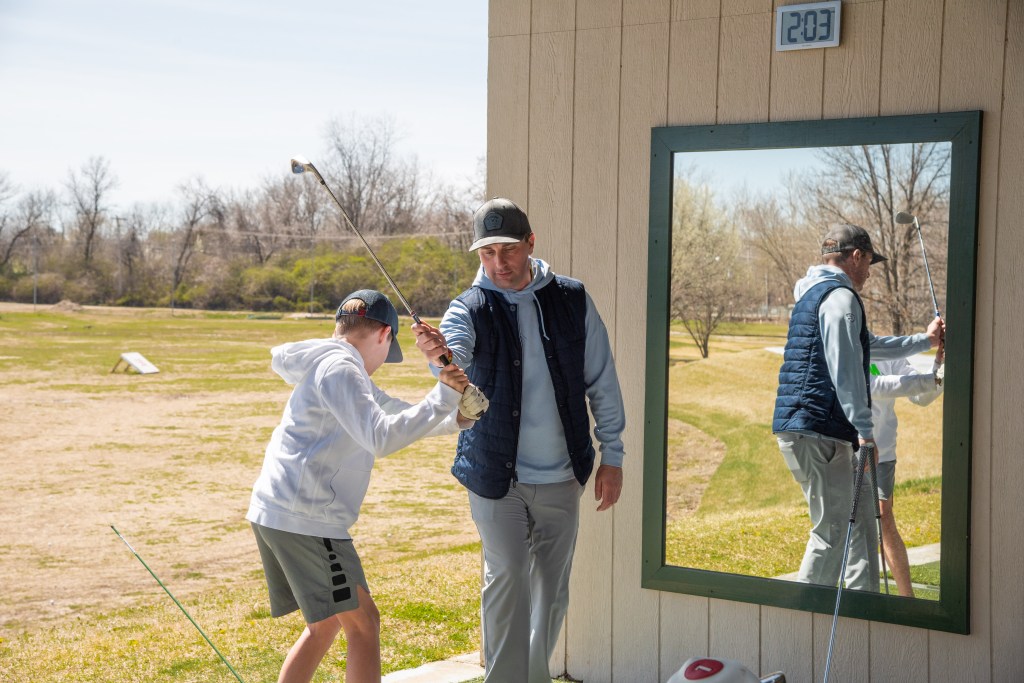 8 – 12 Years Old
$149 / 4 Weeks
For the junior golfer that has been introduced to the game and has developed fundamental skills with setup and swing. Graduates of Level 1-Fundamentals or similar golf skills. We will work on developing all fundamental movement skills at it applies to golf.
Equipment: Putter, Wedge, 7-Iron, Hybrid & Driver
| | | |
| --- | --- | --- |
| October 5, 12, 19 & 26 | Thursdays | 4:30-5:30pm |
| October 7, 14, 21 & 28 | Saturdays | 2:00-3:00pm |
This program is part of the family golf & learning center Golf Academy. We have designed this program to prepare young golfers for competition, giving them one-on-one instruction & practice sessions each week. You will be able to schedule your private lesson with your instructor. Practice sessions will have FGLC top instructors setting up challenging practice skills and competitions. You will also receive a trackman session each month, scheduling on your own time and availability.
For more information contact Rob Sedorcek, PGA
636-681-2500
Rob@familygolfonline.com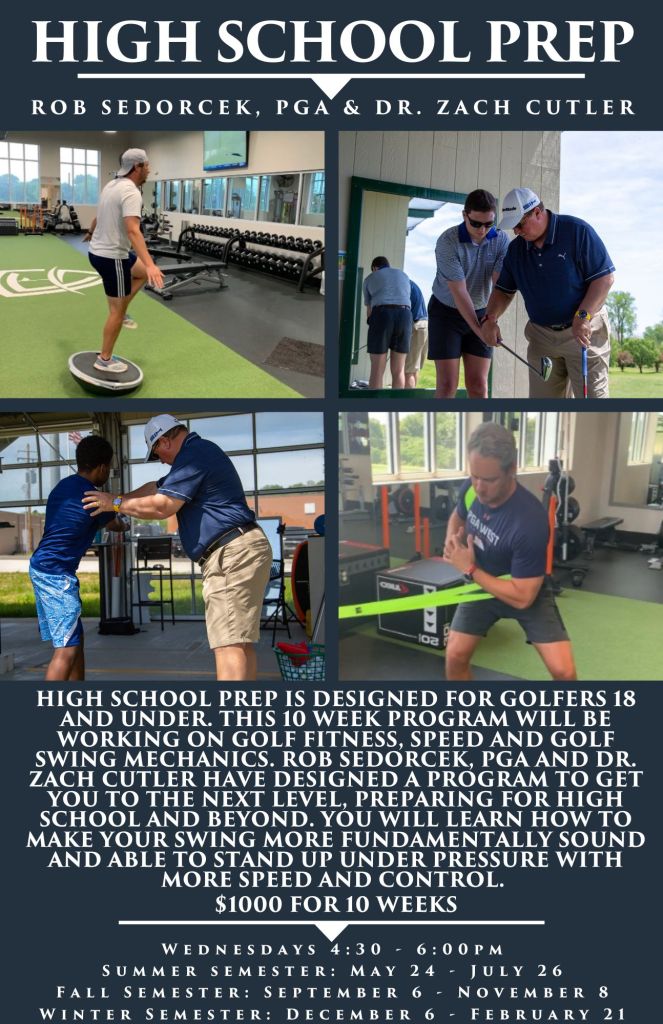 Golfers 18 and under, this program is designed for you. In this 10 week program we will be working on golf fitness, speed, golf swing mechanics. With the assistance of Dr. Zack Cutler we have designed a program to get you to the next level, preparing for High School and beyond. You will learn about your golf swing, making it more fundamentally sound able to stand up under pressure, understanding techniques to generate more speed and control.
This Group will meet on Wednesdays 4:30-6pm beginning May 24, and meet for 10 consecutive weeks. During the 90-minute sessions we will split our time between fitness and golf.
Cost is $1000 for the Semester that is 10 weeks.
For more information, call the Golf Shop at 636-861-2500 or email Rob Sedorcek at rob@familygolfonline.com.